Who We Are
Meet the experienced team at Probolsky Research, offering an unmatched personalized level of service.
Adam Probolsky
Mr. Probolsky is President of Probolsky Research, a full service opinion research firm specializing in market research and opinion research on elections and public policy, working on behalf of business, government, non-profit, special interest and media clients.
Mr. Probolsky has acted as pollster and strategic advisor on hundreds of successful crisis communications and public affairs projects, local, county and statewide initiatives and candidate campaigns as well as citizen outreach and education efforts. Additionally, Mr. Probolsky has been a key advisor to the firm's clients on matters of public policy, legislation and business strategy.
Probolsky was both a planning and finance commissioner for the City of Irvine where he oversaw and approved billions of dollars in private development and public infrastructure projects. As a past chairman of the Irvine Valley College Foundation, he has overseen the fundraising and the award of hundreds of thousands of dollars in scholarships to students and funding for college police. He was also a member of the Orange County Waste & Recycling Commission where he oversaw landfills, recycling programs, waste hauling companies and power generating facilities. As a member of the Orange County Transportation Authority's Environmental Mitigation and Oversight Committee, he oversaw the expenditure of over $175 million dollars in public transportation funds.
He previously served as a board member and development committee chairman for Jewish Family Service of Orange County, a non-profit organization that serves families in need, and volunteered for nearly eight years with the Orange County Sheriff's Department as a spokesperson.
Probolsky formerly served as a member of the Policy Committee on Energy and the Environment of the United States Chamber of Commerce.
Mr. Probolsky's research and commentary has been published in numerous media outlets including The New York Times, Riverside Press Enterprise, The Chicago Sun Times, the Orange County Register and Politico and the San Francisco Chronicle.
Desiree Probolsky, MBA
Desiree is CEO of Probolsky Research and has more than a decade of branding, market research and strategy development experience.  She works with our broad client base spanning business, government, political, and non-profit sectors.
Desiree started her career as a regional director for Bruce McPherson for Lieutenant Governor in 2002.  Desiree was a field representative for California State Senator Bob Margett and later started her own consulting practice before joining Probolsky Research.
A former high school English teacher, Desiree earned her MBA from the Paul Merage School of Business at the University of California, Irvine and a BA in English from California State University, Fullerton.  Desiree is a California native and lives with her husband and three children in Irvine, CA.
Laura Flores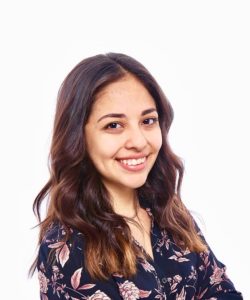 Laura is a Research Analyst with Probolsky Research, and is a graduate of the University of South Florida. She is involved in all aspects of the diverse research projects our firm conducts.
Victoria Rose Griffin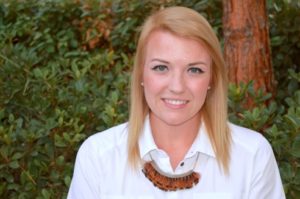 Victoria is a Research Analyst with Probolsky Research. She is a graduate of the University of California, Irvine. Victoria is involved with all types of research projects we conduct for clients. Victoria also has experience working on political campaigns.
Shalom Veffer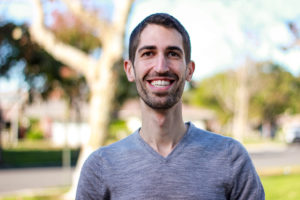 Shalom is Production Director with Probolsky Research. He is an accomplished story teller. For more than a decade, he has been producing compelling video and graphics. He is involved in all aspects of the motion graphics, presentation graphics and video we produce.
Elodie Goodman, PhD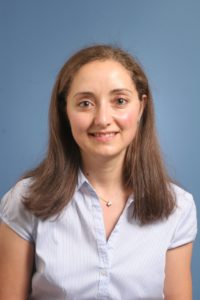 Dr. Elodie Adida Goodman is Research Quality Officer for Probolsky Research and is Associate Professor at the School of Business Administration of the University of California at Riverside. Previously, she was Assistant Professor at the University of Illinois at Chicago. Her articles have appeared in scholarly journals such as Operations Research and Management Science. She holds a Diploma of Engineering from Ecole Centrale Paris, France and a PhD in Operations Research from MIT.
Connect With Us
Sign up for periodic emails with the latest polling results and insights concerning public policy, business and elections.