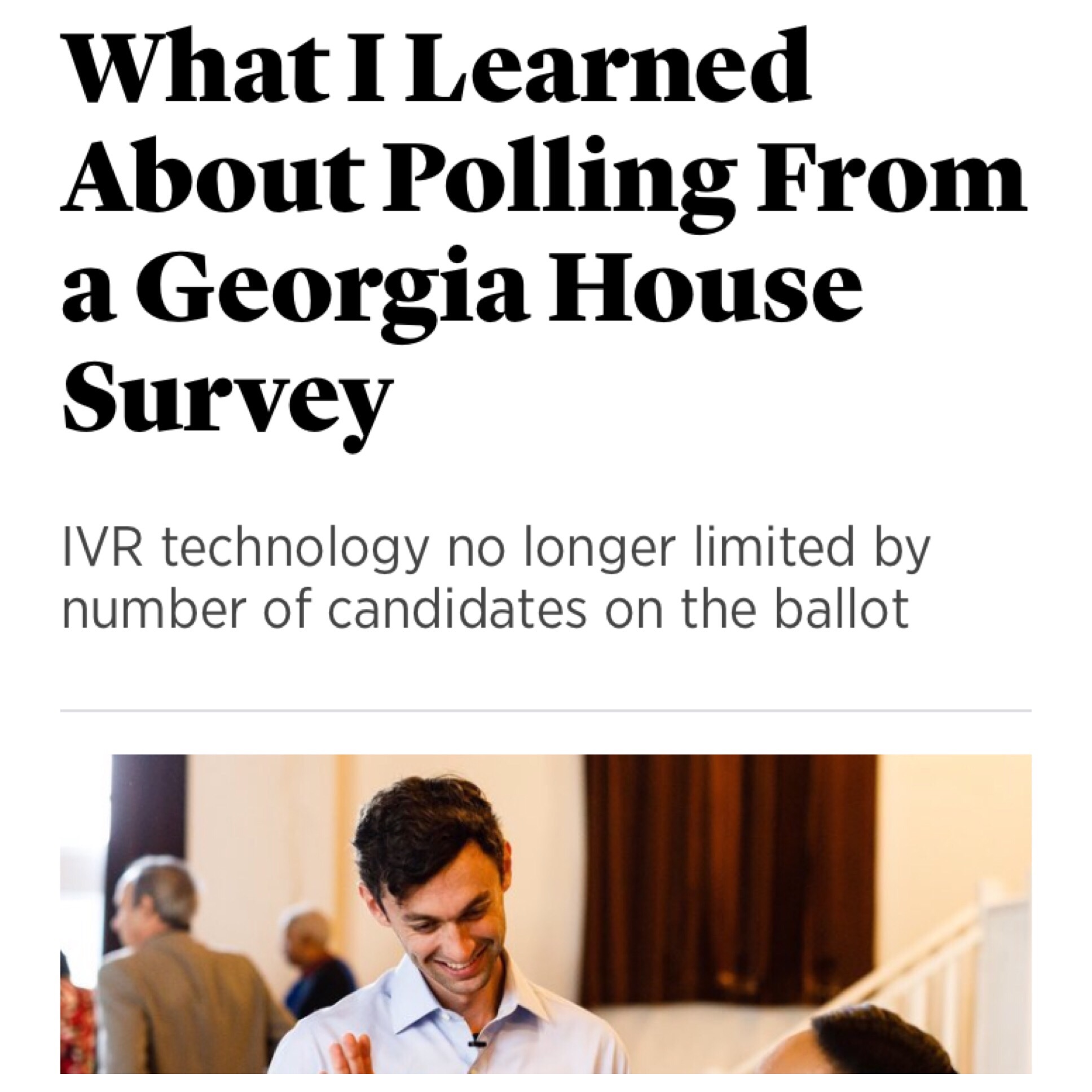 http://www.rollcall.com/news/gonzales/polling-interactive-voice-response
Pollsters need to take care that they replicate the ballot experience of voters as closely as possible. This means very different things in all 50 states and in many of the different counties, cities and townships across the country.
Being careless with ballot experience can cause the results of a horse-race question to be way off.
In this Roll Call article by Nathan Gonzales, I spoke to this issue:
"We feel strongly that replicating the ballot, in form and function is critical to getting an accurate read on the outcome," said Republican pollster Adam Probolsky of Probolsky Research. "That includes the ballot order (or rotational scheme if there is one), any other information such as party (and how that is presented), notation of incumbency or other information."
"It takes effort to dial in these details for each client, but without that next-level of inquiry about a ballot for a specific race, the data can be skewed minimally or worse," Probolsky added.
Make sure your pollster does the hard work of learning how the ballot is presented to voters and adjusts accordingly.
http://www.probolskyresearch.com/wp-content/uploads/2017/03/img_1513-1.jpg
1936
1936
Adam Probolsky
http://www.probolskyresearch.com/wp-content/uploads/2016/02/cropped-pr-large-x-300x300.png
Adam Probolsky
2017-03-23 04:47:07
2017-05-11 22:45:44
Ballot User Experience Matters